05 Aug

The first "Flair Wine" is here – Silvaner Flair No. 1

Ochsenfurt, June 2017 – Flair Hotels have their first own-brand wine! It's a 2016er Silvaner and comes from Frank & Lukas Schmidt's vineyard from Bullenheim.

Hans-Joachim Stöver, first Chairman of the Flair Hotel Chain: "Our hotels are located in the most beautiful regions of Germany, Austria and Italy, and we have dedicated ourselves to the theme of "regions". Our Flair motto is "At home in the regions". With our first Flair Wine, we are setting another example of the best from German regions. We would like to present this special wine to all of our guests in all of our hotels for them to enjoy."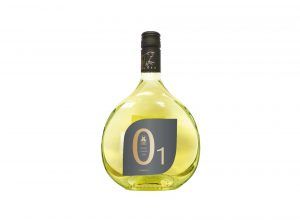 Flair Wine 0.1
A passion and love of wine – these are the hallmarks of the Schmidt vineyard in Bullenheim, the largest wine village in Middle Franconia. A joint venture between father and son Frank and Lukas, the Franconian vineyard focuses on the environmentally-friendly production of top-quality wine.
The 2016 Bullenheim Paradies is a wine just the way the two Franconian winemakers like it: "Nice and fruity and soft, a well-rounded Silvaner with character". Matured on the steep and sunny hillsides of the "Bullenheim Paradise", it carries the aromas and minerality of the Gipskeuper soil and is a culinary ambassador for its region.

Flair Wine 0.2
Down-to-earth, dedicated and environmentally aware – Badische Winzerkeller relies on the best of tradition and innovation when it comes to producing its speciality wines. The sun plays its part in Baden. Cellar masters Jörg Wiedemann and Ottmar Ruf won the special prize from the Baden Winegrowing Association for the quality of their wine as the best Cellar Masters in Baden in 2016 and 2017.
Ripened by the sun and matured in wooden barrels, the 2016 pinot noir has an impressively fine fruitiness and aromas of cherries and blackberries. Soft tannins and a slight acerbity provide an elegant yet rich flavour.
Frank & Lukas Schmidt (Flair Wine 0.1)
The Frank & Lukas Schmidt vineyard from Fanconian Bullenheim makes top-class wine with character. The father and son team complement each other perfectly and have already won multiple awards for their wines. Flair Wine No. 1. is a dry white wine with a unique character. The Silvaner is a fruity, elegant and characteristic accompaniment to food. The 2016 wine comes from Bullenheim, Middle Franconia's largest wine-producing town. Here the Silvaner grapes mature on the extremely steep and sunny hillsides of the "Bullenheim Paradise" vineyard location. The geological formation, the Gipskeuper formation, helps the wines grow especially well and also provides the grapes with sufficient substance, aromas and minerality. This results in the fruity, soft and well-rounded Silvaner with character. The vineyard is rated in the Eichelmann Wine Guide as above-average. The Silvaner is traditionally bottled in Bocksbeutel curvaceous bottles and is thus an unmistakable indication of a German premium wine. Bocksbeutel bottles are also special since these are the relaunched Bockbeutel PS. For more information, see www.schmidt-wein.de
At home in the regions
Hans-Joachim Stöver: "With Flair Wine No. 1, we are offering our hoteliers a premium wine at a competitive price and our guests a brand recognition feature. This quality wine is available in all Flair Hotels. With our Flair Wine, we are emphasizing our connection with the local area and offering an incomparable wine that is made in Germany in all of our hotels."
This campaign further emphasizes and promotes the theme of "regionality". Our Flair slogan "At home in the regions" is practised with all hoteliers and is also demonstrated and communicated externally. Additional campaigns are being planned.
Stöver: "We can well imagine offering our guests other top-quality products from local quality producers in all Flair Hotels or even beers from our own breweries in the Flair member companies. But first of all we'd like to drink to the success of Flair Wine No. 1."
Flair Hotel chain
There are currently 58 Flair Hotels in Germany, Austria and Italy offering diverse holidays for the whole family at attractive rural destinations. Business travellers and conference attendees will feel equally at home in the individually designed hotels. The hotel chain focuses on the them of regionality. Each Flair Hotel presents itself to its guests with its regional strengths and characteristics, always in a way that is authentic, unique and inimitable. The chain, which is based in Ochsenfurt, sees itself mainly as a networker for the hotels and provides competent support and assistance wherever necessary.