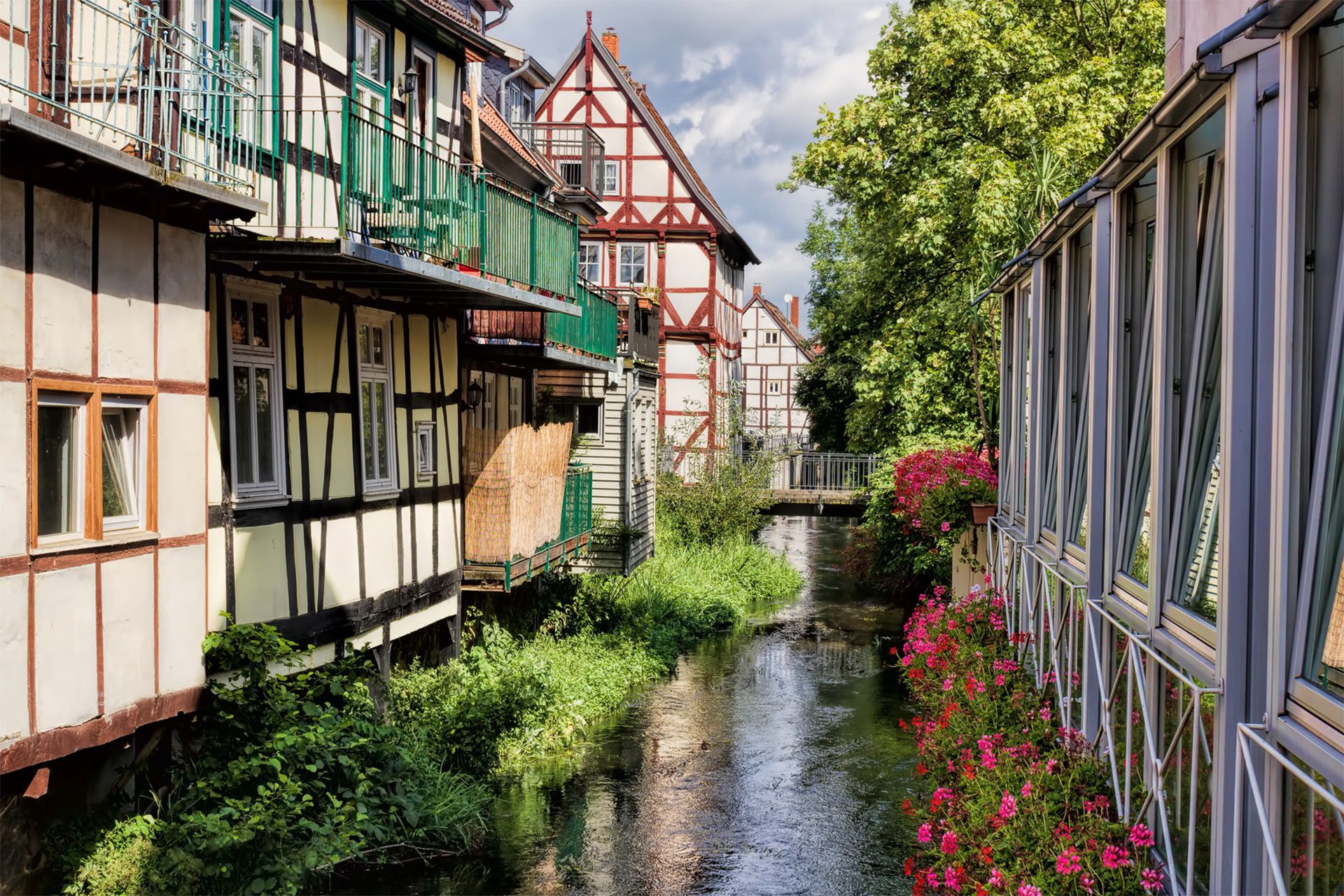 05 Aug

Altmark
Experience German cultural heritage with all your senses
Altmark lies in the northern part of Saxony-Anhalt, between the Drawehn region in Lower Saxony, the Elbe in the east as well as the Wendland region and the Magdeburger Börde. As part of the Margraviate of Brandenburg, the ancient cultural landscape obtained its historical significance in the Middle Ages when the Margraves of Brandenburg were given the right to the electoral vote. This area is also known as the birthplace of Brandenburg or Prussia, from where the Hohenzollern dynasty from Brandenburg built up its power base. A holiday in the idyllic Altmark region is always a holiday where you can discover numerous cultural treasures. Towns and villages are shaped by innumerable brick churches, cathedrals, castles, palaces, stately homes and monasteries. An excellent way to explore them is along the Romanesque Road or along the 700 kilometre-long signposted hiking trails.
Holiday on Lake Arend
Lake Arend is one of the largest and deepest lakes in northern Germany. In the town of Arendsee, on the southern shore of Lake Arend, is a large lido with lake platforms. Sandy beaches that stretch out for kilometres along an idyllic lake provide a holiday on the water's edge offering pure relaxation – without any hustle and bustle, crowds or noise. In addition to windsurfing, sailing and fishing, Lake Arend offers trips on the Queen Arendsee paddle steamer.
Hanseatic towns in the Altmark region
The Elbe, with its unspoiled flood plains and wetlands, shapes not just the landscape but the culture as well; indeed as an important waterway, it created a gateway to the entire world. Eight Hanseatic towns have joined forces in the Altmark region in the Altmark Hanseatic League and take guests back to the past of merchants and cog ships. A visit to the Hanseatic and imperial city of Tangermünde is an absolute must during any holiday to the Altmark. Wonderfully preserved half-timbered houses, the city walls with their striking towers along the Elbe, the Baroque Tangermünde Castle and Tangermünde Town Hall with its late Gothic display wall, one of the most important brick Gothic buildings in North Germany, bring the Middle Ages to life. Stendal, the largest town in the Altmark, has also retained its medieval character to this day. You can also find examples of brick Gothic architecture in Stendal. Other Hanseatic towns in the Altmark region are Salzwedel, Gardelegen, Havelberg, Seehausen, Werben and Osterburg.
Cycling in the Altmark
The flat landscape of the Altmark is perfect for a cycling holiday. Over the most important intermediate stages of Salzwedel, Arendsee, Havelberg, Tangermünde and Gardelegen, the 500 kilometre long Altmark circuit offers a top-class sightseeing tour through the Altmark's magnificent cultural landscape. The Elberadweg, one of Germany's most important long-distance cycle paths, goes past Altmark, inviting you to discover the lesser-known Hanseatic towns of northern Germany.