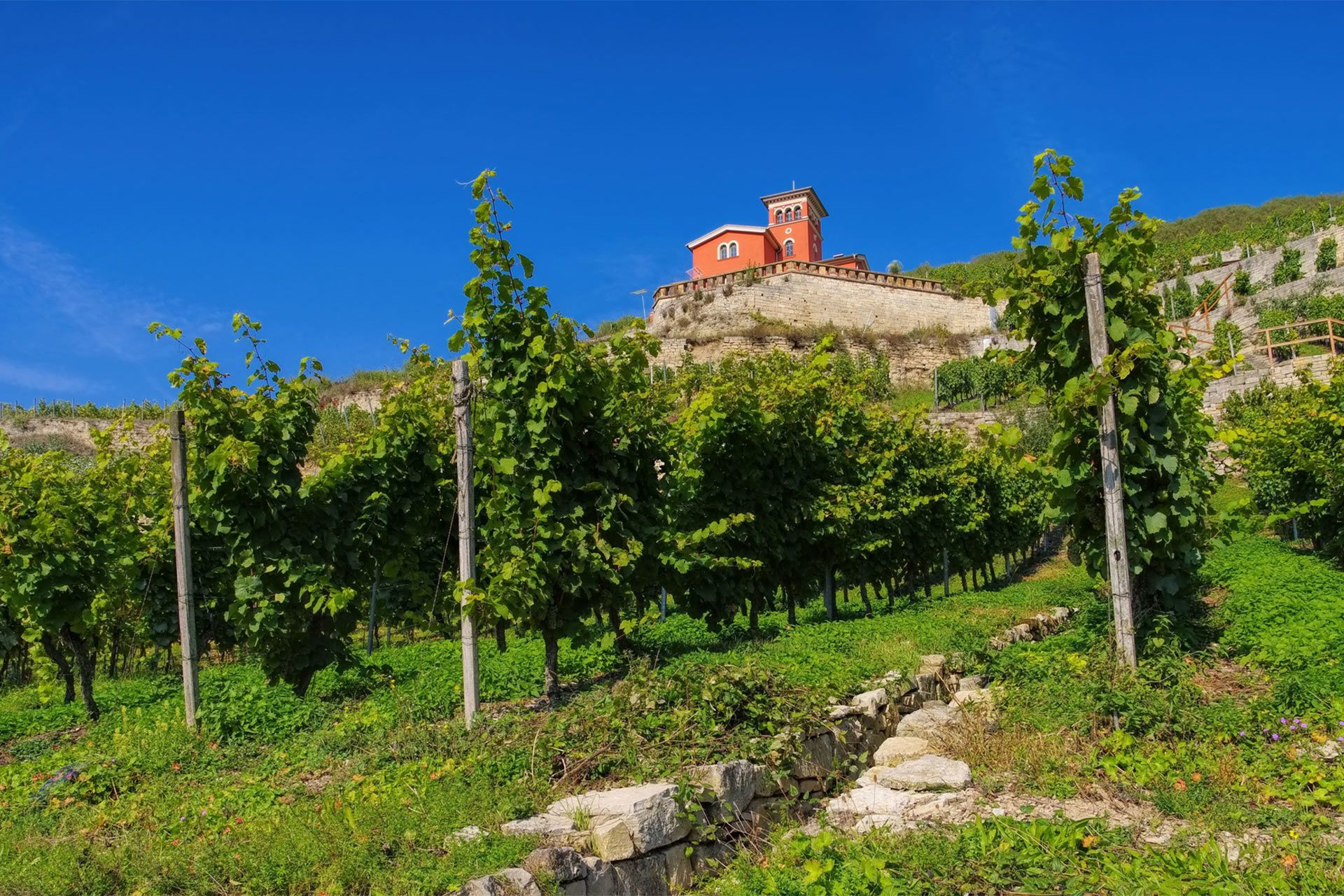 05 Aug

Saale-Unstrut region
Enjoy a relaxing stroll through old vineyards in beautiful locations
This little corner of the earth is also known as the Tuscany of the North. Rightly so. After all, a lust for life, unique medieval cultural assets and excellent wines are all at home here in the birthplace of German royalty. The sun shines brightly in the region, which is still an inside tip – ideal for cycling and hiking through the river valleys of the Saale and the Unstrut, along vineyards and picturesque little villages.
On the Romanesque Road
The high Middle Ages left behind impressive cultural aspects. Memleben with its monastery and imperial palace, Naumburg Cathedral with its famous Markgravine Uta, Merseburg Cathedral, Querfurt Castle, Rudelsburg Castle and Saaleck Castle – nowhere else will you find so many important cathedrals, castles, convents and palaces with Romanesque structures so closely together as here in the scenic Saale-Unstrut region. The Romanesque Road runs right through Saxony-Anhalt and takes you to the Saale-Unstrut region, back to the times of kings and emperors when Central Germany was Christianised by the religious orders.
The Saale-Unstrut wine region
Cistercian monks in Monastery Pforta were substantially involved in growing wine in the Saale-Unstrut region. Today, the province's winery is based here, managing 50 hectares of areas under vine on the Saale river. The Saale-Unstrut region, Germany's most northerly wine-growing region, is famous for its pinot blanc (Weißburgunder) and pinot gris (Grauburgunder) varieties, but Silvaner, Riesling and Müller-Thurgau grape varieties are also grown here.
Walking and cycling in the Saale-Unstrut region
The idyllic river valleys of the Saale and Unstrut run through wine-producing countryside, past picturesque towns and up wooded hills with castles that are over a thousand years old. Of course, cultural enjoyment is also an important aspect of the Saale-Unstrut region, and vineyards, country inns, taverns and wineries everywhere entice you to try the Saale-Unstrut wine and specialities of the regional cuisine. Well-known cycling tracks and hiking trails include the Saale-Radwanderweg, Elstertalweg, Ilmtalradweg, Feengrotten-Kyffhäuser-Weg, Bad Sulza Weinwanderweg, Himmelreichweg, Saale Weinwanderweg and Unstrut Weinwanderweg.