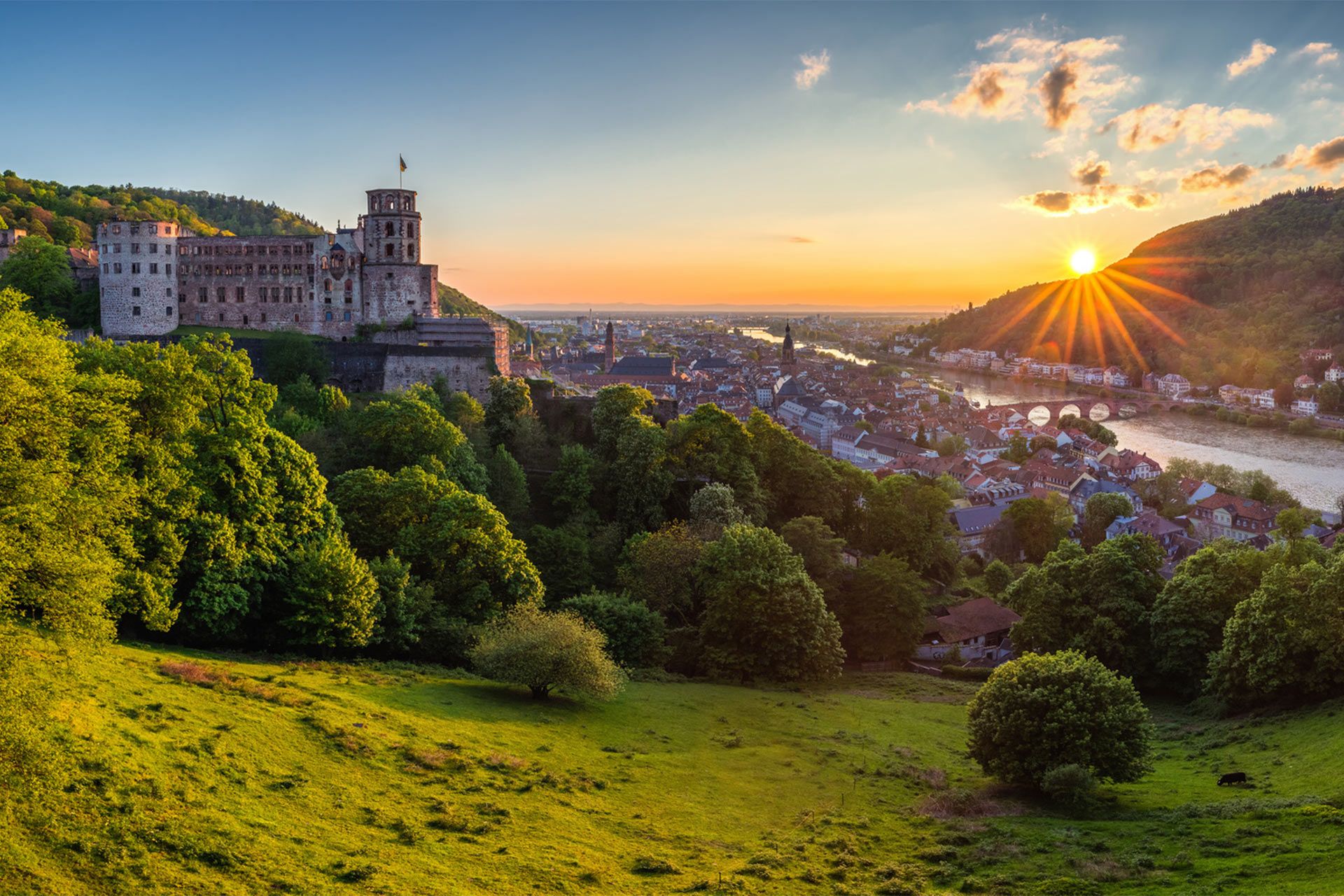 05 Aug

Heilbronn region
Wander through vineyards and bathe in the spa waters
The Swabian Tuscany is a top-class recreational area. Cycling along the Köcher, Jagst and Neckar rivers, cultural cycling routes along literary cycling paths, and castle or nature park routes up to the wooded mountain range of the nature parks – this is the best way to experience the versatility of the Heilbronn region. Picturesque walks lead you through scenic wine landscapes, terraced vineyards, past orchards and through idyllic forests and dreamy river valleys. Rural taverns invite you to enjoy wines from the Württemberg region where they grow. Wine culture, conviviality and the delightful countryside exude Tuscan flair. Anyone looking for relaxation after a long hike or bike tour should relax in the Thermen- und Badewelt spa in Sinsheim and be pampered by the beneficial wellness offers that are available.
Holiday in the Heilbronn region
Terraced vineyards, orchards, green fields, castles and palaces and idyllic locations with traditional Württemberg half-timbered houses are typical of this wonderful part of the world around the town of Heilbronn with its nationally renowned Theater Heilbronn. Heilbronn is also the wine-growing centre of Württemberg and Germany's largest red wine region. Wherever there's wine, conviviality and cheerfulness are never far away. During your holiday in the Heilbronn region, you can look forward to culinary delights from Württemberg's regional cuisine as well as to excellent wines – whether in a traditional tavern or in one of the many well-managed guest houses and restaurants. Absolute must-sees include the Stauferstadt in Bad Wimpfen with the largest imperial palace north of the Alps and an impressive historic old town, the moated castle in Bad Rappenau, the Theodor-Heuss museum in Brackenheim, the Hölderlinstadt Lauffen am Neckar, the Jagsthausen festival or Christmas on the Breitenau Lake.