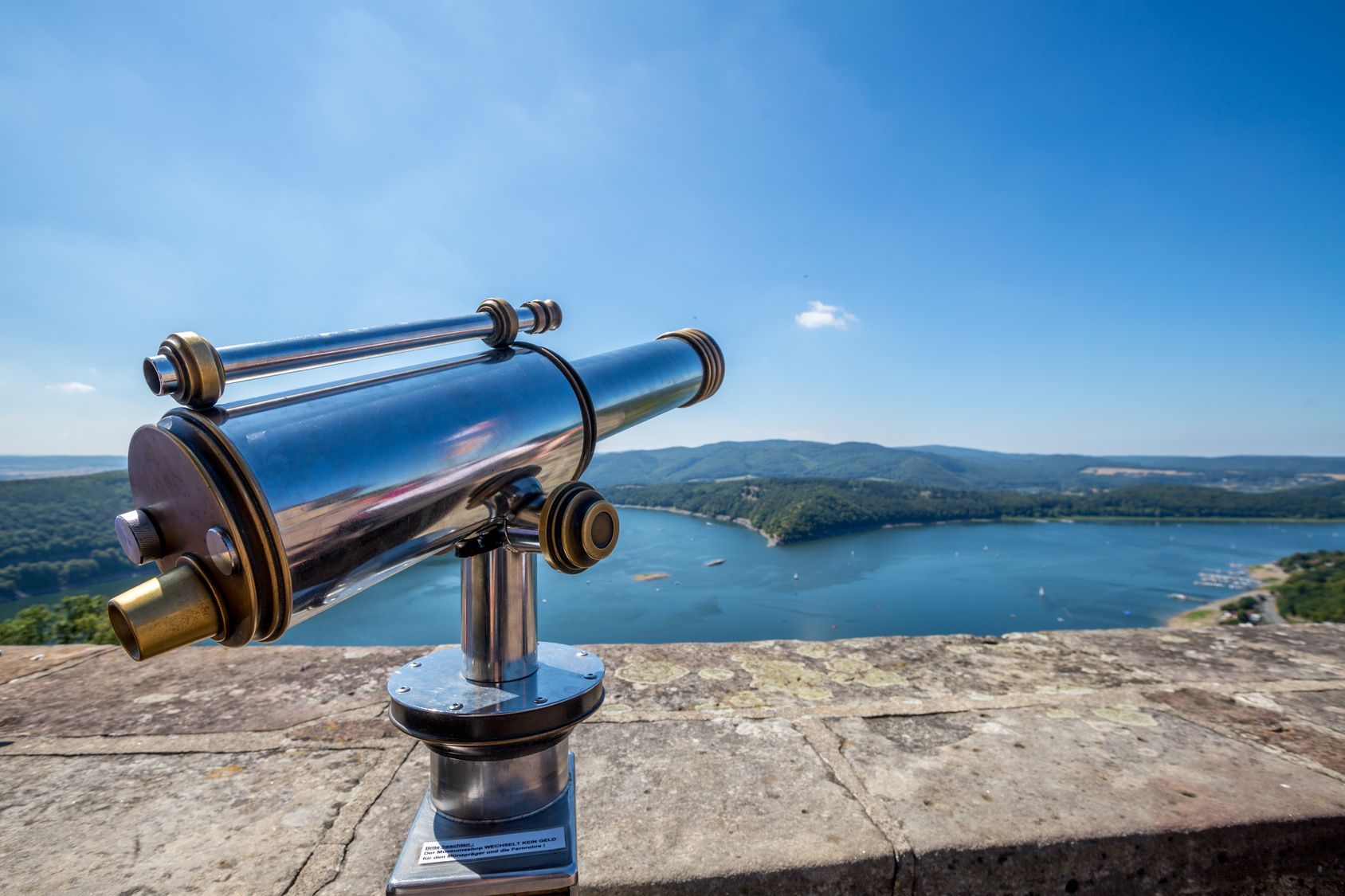 05 Aug

Hessian low mountain range
Places that make the Grimms' fairy tales come true
The Kellerwald-Edersee UNESCO World Heritage Site is located in the Waldecker Land region. The expansive beech forests are no longer managed, thus creating Europe's "primitive forests of the future". The largest largest coherent complex of Luzulo-Fagetum beech grove in Central Europe is protected over an area of 6,000 hectares and you can experience it first hand on the Kellerwaldsteig or the Urwaldsteig Edersee hiking paths. The Edersee reservoir is a real paradise for water sports: surfing, sailing, water skiing, canoeing, kayaking, rowing boats, pedalos and electric boats or special diving zones. The Edersee offers all that an athlete's heart could wish for. Collect magical holiday experiences in the Grimm locations or on the German Fairytale Route.
Holiday in the Hessian mountains
The women and girls in the Schwälmer region wear a red cap as their traditional costume, so it's reasonable to assume that Red Riding Hood also came from the birthplace of the Brothers Grimm. On a holiday in the Hessian mountains, you encounter the famous Bothers Grimm at various locations where they worked and researched. Collect magical holiday experiences in the Grimm locations in Kassel, the picturesque locations in the Red Riding Hood district, or on the German Fairytale Route. By the way, one of the oldest – if not the oldest – artists' colony in Europe is located in Willingshausen. In the 19th century, the village with lots of half-timbered houses became a meeting place for artists who put their romantic ideas of the idyllic landscape and traditional way of life onto canvas. The younger of the Brothers Grimm was one of the founders of the artists' colony in Willingshausen, so the Grimm fairytale collectors were regular guests there.
Through the fairytale forests of the Hessian mountains
During your holiday in the Hessian mountains, the Habichtswald Nature Park offers a completely different atmosphere with its prominent basalt hills, expansive beech forests and megalithic tombs, providing a mix of magnificent nature and ancient culture. Without a doubt, the highlights are Löwenburg Castle, Schloss Wilhelmshöhe and the Hercules statue in the Bergpark Wilhelmshöhe park in Kassel, a landscape that has been a UNESCO World Heritage Site since 2013, as well as numerous palaces and castle ruins such as Weidelsburg. Also recommended for hiking in Hessen: the Lochbachklamm and wild animal enclosure in Knüllwald, the Wildbahn X3 hiking trail through the Reinhardswald hills, Kaufungen Forest, the Riedforst Stölzing mountain range, the Ars Natura art trail and the Fuldasteig from Rotenburg in central Fuldatal.