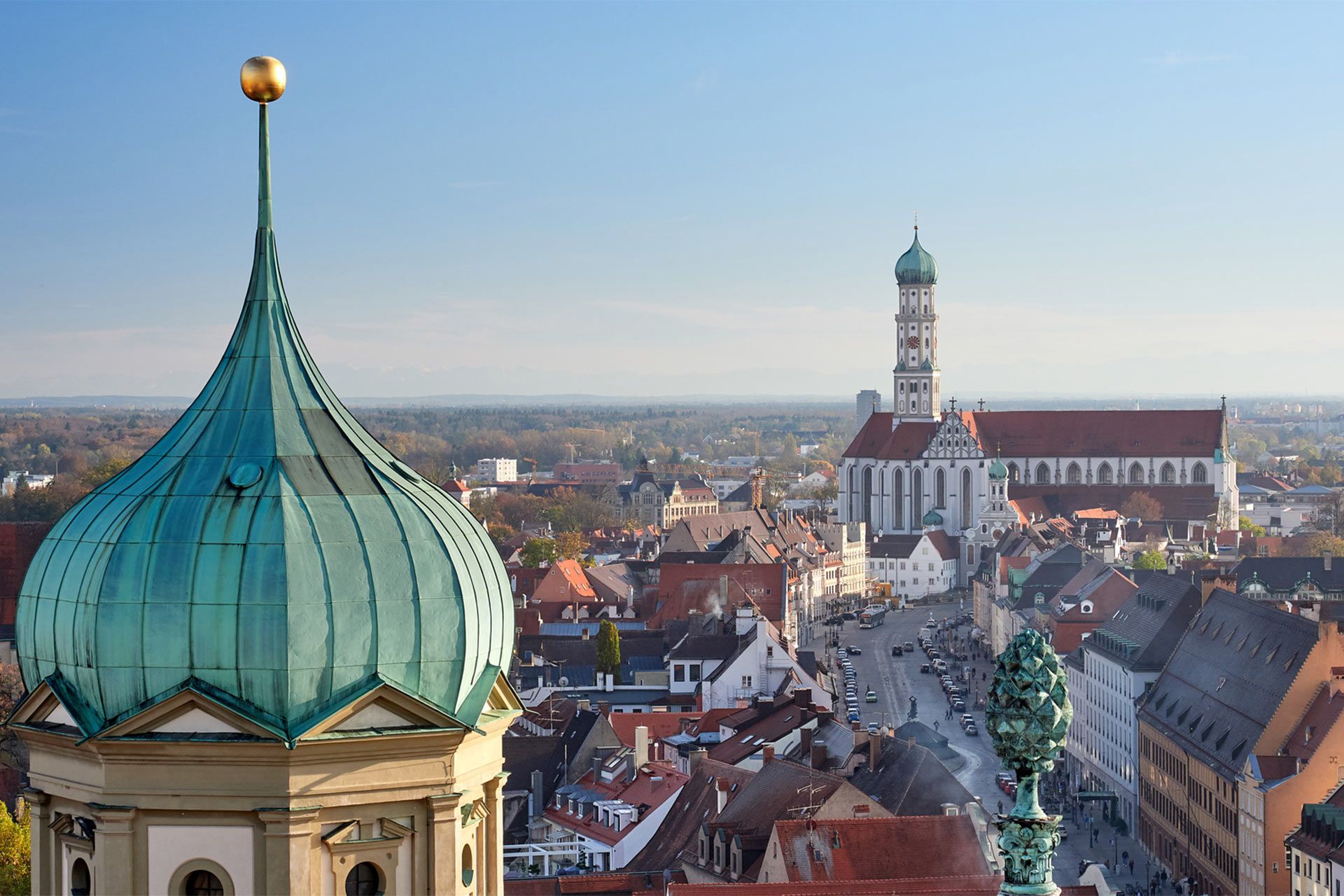 05 Aug

Bavarian Swabia
Where Bavarians talk Swabian
Splendid cycling tours along the Wörnitztalweg and Donautalweg, hiking through the Monheimer Alb or the Kesseltal, exploratory tours through a world-famous meteor crater: Bavarian Swabia is an oasis for nature lovers.
Of course, a holiday in the Bavarian part of Swabia has to include an element of culture. For fans of medieval towns, we recommend a cycle tour along the Romantic Road. From Wallerstein you have a great view of the Donau-Ries district. Harburg with Harburg Castle, one of the best-preserved and largest castle complexes in southern Germany, Nördlingen with its perfectly preserved city wall, the residential city of Öttingen and, of course, the alms house city of Augsburg are all lovingly preserved, cultural highlights.
Augsburg's historic old town doesn't only offer the Perlachturm tower and the town hall with its magical Golden Hall. The famous Augsburger Puppenkiste performs its puppet theatre in the Hospice of the Holy Spirit. The Fuggerei as a town within a town is still the oldest social welfare settlement in the world. It was founded over 500 years ago by Jakob Fugger the Rich and allows visitors to travel back in time.
The Romantic Road: nature and culture
From the Romantic Road, the Donauradweg cycle path branches from Donauwörth. Here too, you meet one historic old town and cultural landmark after the other. Upstream, you cross Höchstädt with its Renaissance castle Höchstädt, Dillingen, Günzburg with the margrave castle and, of course, Legoland. Finally, you reach the former free imperial city of Ulm. Its landmark, the Gothic Ulm Minster, stretches far up into the sky and its 161.53 metre high tower is the tallest steeple in the world.
The landscape in Bavarian-Swabia is gently undulating and green. The highlight is naturally the Ries Crater, which was given its almost circular form with a recognisable crater rim following a meteorite impact over 14 million years ago. The Geopark Ries with its geopark information centres and the Ries crater museum offer fascinating insights into its geological history.