01 Apr

Hiking in Carinthia and on Lake Wörthersee

The Pyramidenkogel, the world's highest wooden observation tower high above Lake Wörthersee, with the highest covered slide in the world, is a symbol of a varied hiking holiday in Carinthia: fun, action and thrills, happiness on the summit, wonderful views and unlimited water fun – be it in the well-known Thermal baths in Carinthia or in the famous Wörthersee, also the warmest alpine lake due to its location! In Carinthia, dream paths await you in a unique mountain and hilly landscape at all altitudes.
"EIN MUSS FÜR ALLE WANDERLIEBHABER"
The Wörthersee
Whether you want to march on sun-drenched promenades, to unique viewpoints or through green forests, everything is on offer at Lake Wörthersee! Here you can find peace and quiet without having to climb large mountains. Because with the various trails through Carinthia there is something for everyone.
The Wörthersee lies south of the Alps with all its splendor and all imaginable shades of blue. With up to 28 ° C in summer, it invites all hikers to jump into the cool water after a nice walk. Here you can unwind and relax perfectly while admiring the true beauty of nature.
You can also take a boat tour on Lake Wörthersee and save 50% with the Wörthersee PlusCard – which you receive free of charge at the Flair Hotel Am Wörthersee. In October this boat trip is even free of charge, as are all guided hikes in the 400 km network of trails in the region.


Wörthersee circular hiking trail
A MUST for all hiking enthusiasts – or simply for those who want to experience the Wörthersee in all its splendor – is the Wörthersee circular hiking trail. All year long you can admire the beauty of nature on rolling hills, on wide forest roads and in green deciduous forests. In total, the 55 km long hiking trail leads over 1,400 meters in altitude, which can be a real challenge for hikers. For this reason, "hiking in the light of the south" is a classic experience in four daily stages. Our Flair Hotel Am Wörthersee is open for you from mid-April to October.
The Alpe-Adria-Trail
If you want to get to know the region and the neighboring countries better, the Alpe-Adria-Trail long-distance hiking trail is perfect. This leads the hikers directly past the Wörthersee and connects the regions of Carinthia, Slovenia and Friuli-Venezia Giulia on a total of 43 stages and approx. 750 km. It begins at the foot of the Großglockner – Austria's highest mountain – leads through beautiful Carinthian lake and mountain areas and ends near the crossroads of Italy, Austria and Slovenia.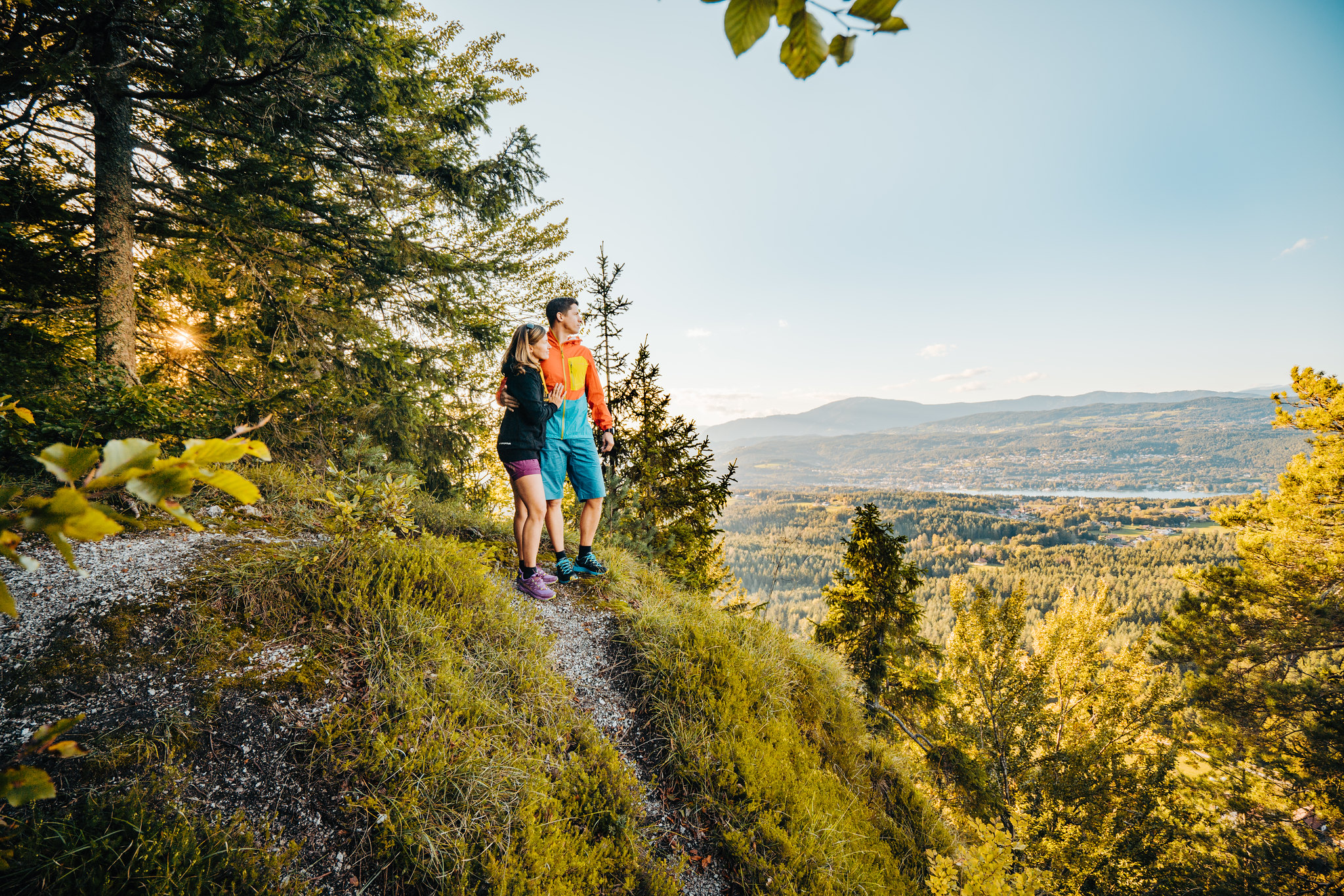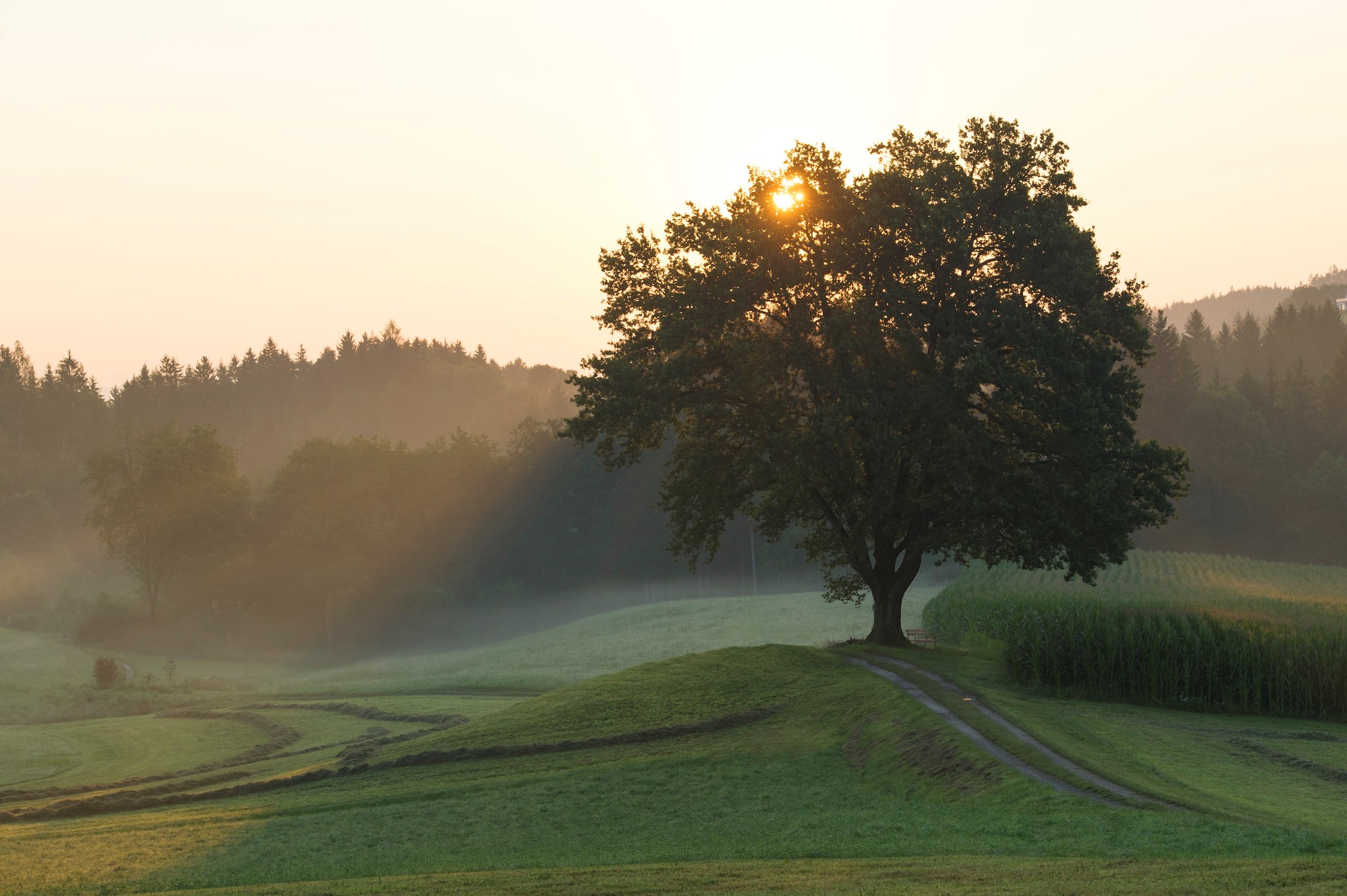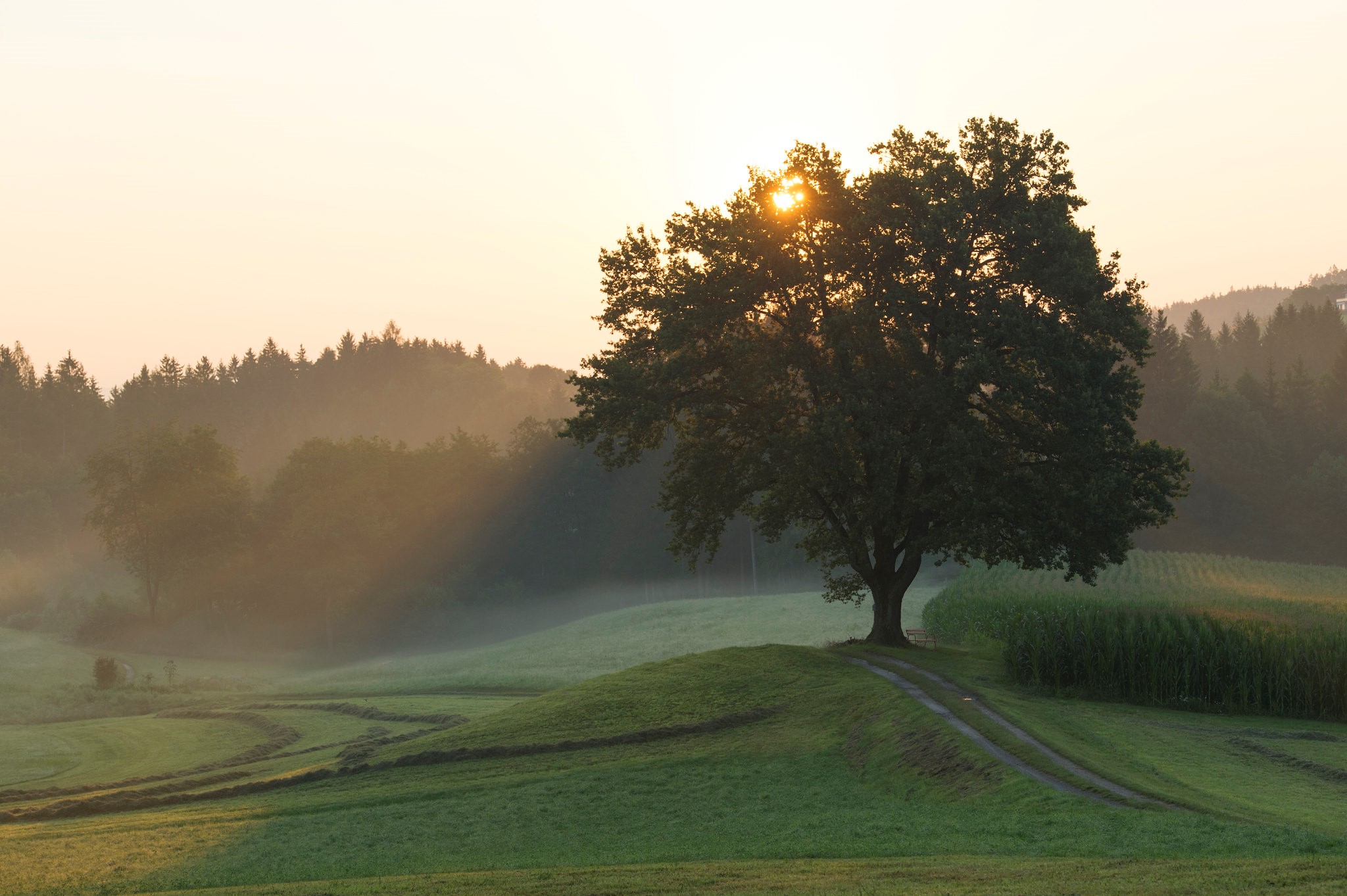 The Wörthersee midsummer hike
The Wörthersee midsummer hike is a special experience for all hikers. You can experience the summer solstice up close by hiking into the sunrise. Overall, the 62km long hiking trail leads through unforgettable experience stations such as "The jump over the fire". The entire hike is rounded off with a real fire show. For guests who struggle with such long routes, there is a shorter route that is only 25 km long. But this has 250 limited starting places.
Your Flair Hotel Am Wörthersee has put together 2 specially tailored packages for this.
Slow trails Carinthia
The Slow Trails are recommended for all those who want to relax their soul while on holiday without having to walk many meters in altitude. These are a maximum of 10 kilometers long and do not cover more than 300 meters in altitude. You are not on any of these routes for more than 3 hours. Unless you make a short stop for a refreshing dip in one of the lakes, or barefoot over the soft moss cushions while bathing in the forest.
Every single trail has its own story with incredible views. In Carinthia there are numerous slow trails such as the Römerschlucht Slow Trail, the Three Lakes Path or the Mühlenweg. Three of the slow trails are right on Lake Wörthersee. To find inner peace and strengthen yourself from within, we recommend the slow trails to the Römerschlucht or the Brahms – and the yoga path.
After you have spent a wonderful day in Carinthia, your Flair Hotel Am Wörthersee is always there for you. This even has its own access to the lake. The hiking trails, bike tours and bike trails also start right on the doorstep and the Carinthian cable cars are just a stone's throw away.
Selected Flair Hotels for your hiking holiday in Carinthia: