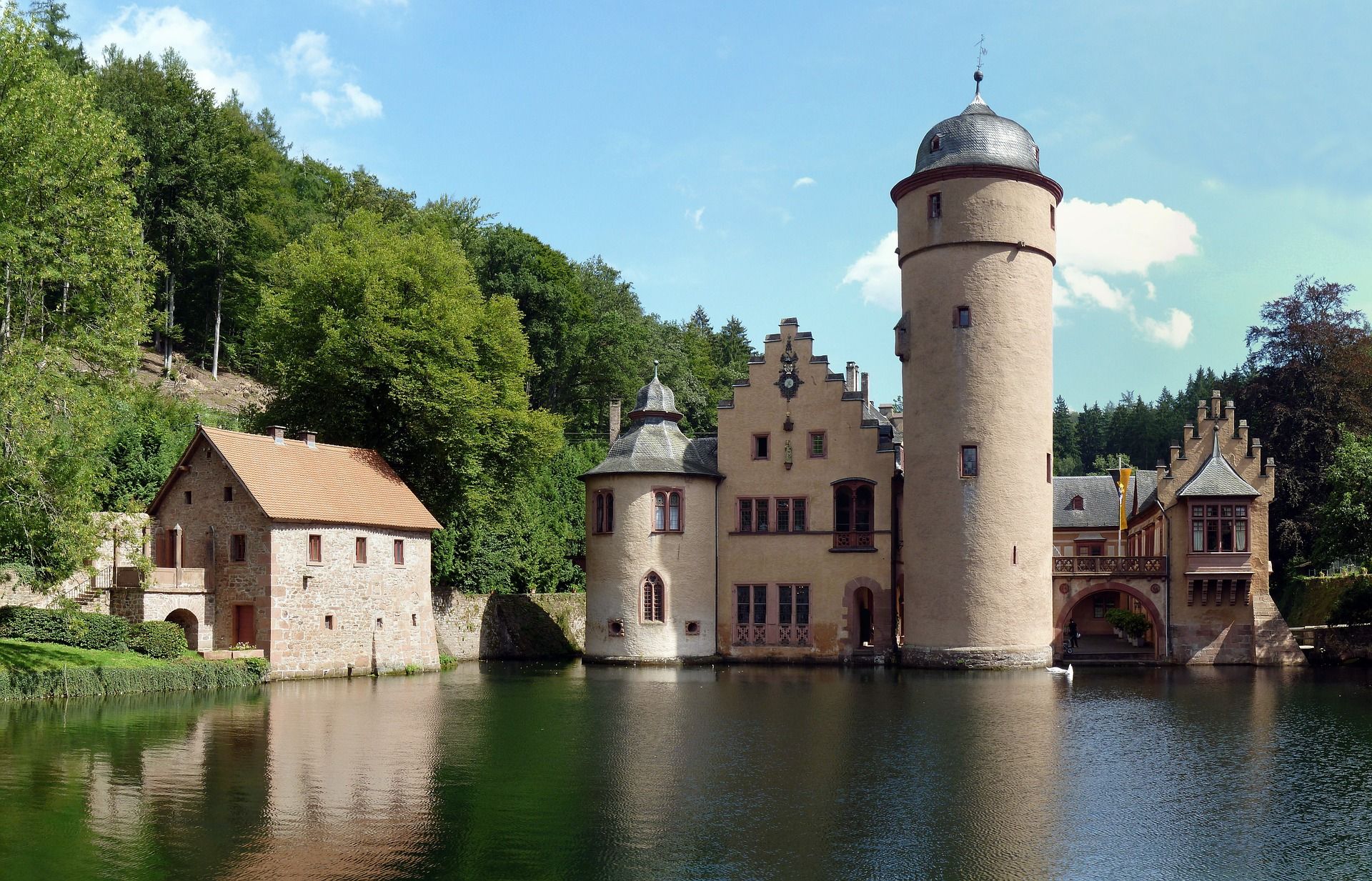 05 Aug

Spessart mountain range
The enchanted forest in the middle of Germany
Attractive holiday and leisure options for hikers, mountain bikers, those seeking relaxation as well as those who are more culturally inclined – the Spessart Nature Park has all this to offer. The 2,440 km2 low mountain range comprises Germany's largest contiguous area of mixed deciduous forest with age-old oak and beech trees. In the mysterious wonderland of the Spessart forest you will find the optimal combination of activity and relaxation – both inside and out.
Walking in the Spessart forest
Forget about everyday life in the magical Spessart forest. By following clearly-marked trails and circular routes, visitors to the Spessart forest can explore around 90 kilometres of extensive forest landscape. Immerse yourself in a forgotten world and make your way along babbling brooks and meadows bathed in light. The biodiversity in the Spessart Nature Park is delightful and is home to rare species of birds as well as deer and beavers. If you walk quietly though the forest, you may experience breathtaking encounters with rare species.
Cycling in the Spessart forest
Active holidaymakers have plenty to enjoy in this region. Varied trails take you through the wonderful landscapes of the Spessart forest. The mix of shadowy forest, meadows bathed in light and babbling brooks refreshes your body and soul. The excellent cycle path network is suitable for cyclists of all levels. Whether you want to roll gently along a stream, discover the magic of the Main and its river landscapes on the Main cycle path, or go on challenging professional tours – you'll find all this in the Spessart forest.
For culture enthusiasts
The Spessart forest isn't called the land of castles and palaces for nothing – lots of impressive buildings from the Early Middle Ages await culture enthusiasts in the Spessart forest. The best-known relict from distant times is probably the moated castle in Mespelbrunn. It bears witness to the times when aristocrats used the sparsely-populated Spessart forest as a hunting ground. Today, many castles and palaces open their doors to holidaymakers and visitors. With excellent museums and great attractions, they offer cultural attractions such as Wertheim Castle, which soars high above the old town and once housed the count and his family.