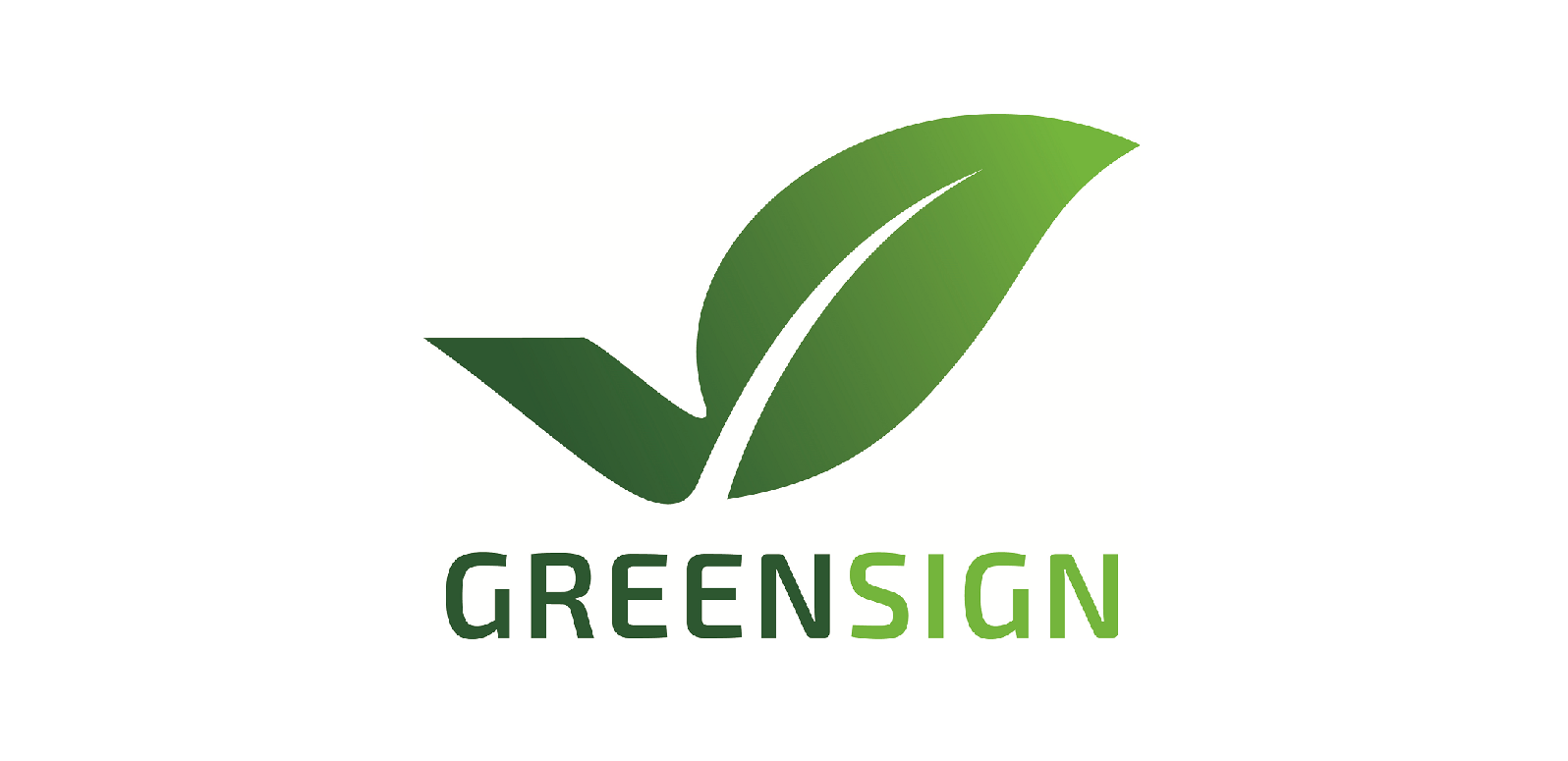 09 Apr

Five Flair Hotels have already been certified with the GreenSign
Ochsenfurt, August 2020 – Flair Hotel Neeth and Landhotel Strengliner Mühle are confirmed level four. GreenSign Level 4 certifies unprecedented climate-friendly, resource-saving, economic and social sustainability. Flair Hotels certified with the GreenSign – sustainability.
Sustainability has long been a top priority at Flair Hotels. A working group consisting of Flair hoteliers and employees from the Flair office in Ochsenfurt deal intensively with the issues of sustainability, ecological action and the implementation of environmentally conscious ideas. Other members of the cooperation are regularly informed about this news. Now two more Flair Hotels could look forward to the official confirmation of Green Sign Level four.
The Landhotel Strengliner Mühle, which was recently voted "Flair Hotel of the Year 2020", and the Flair Hotel Neeth, both located in Holstein Switzerland, were awarded the GreenSign Level 4. This attests to the privately run hotels unparalleled climate-friendly, resource-saving, economic and social sustainability. This means that outstanding GreenSign certificates have already been awarded to five hotels in the cooperation.
Green Sign sustainability seal from InfraCert
The GreenSign sustainability seal is awarded by the InfraCert Institute for Sustainable Development in the Hotel Industry. The certification is practical, specially developed for the hotel industry and based on high standards in accordance with EMAS and DIN ISO 14001. With the GreenSign seal, InfraCert offers hoteliers an integrated and sophisticated test system that structures, evaluates and documents ecological, social and economic aspects of hotel management in over 90 criteria. The hotelier is given the opportunity to further expand his sustainability activities and efficiently optimize the operating processes. In Germany, GreenSign is the market leader as a sustainability seal for hotels. It has also established itself internationally with over 233 certified hotels in 14 countries.
The five-level GreenSign certification system is based on international frameworks and is unique in the industry.
"We at Flair Hotels really appreciate the cooperation with InfraCert and would like to expand it further. I very much hope that in the coming years we will be able to have significantly more Flair Hotels certified with the GreenSign, "says Sophie von Seydlitz, Marketing and Sales Manager at Flair Hotels. Five Flair Hotels have already been certified with the GreenSign – sustainability is very important to Flair Hotels.
We really appreciate working with InfraCert
Flair Hotel Neeth – people and nature count here.
At the family-run Flair Hotel Neeth in Dammdorf, a district of Lehmkuhlen, near the Holstein shoemaker town of Preetz, sustainability is the top priority. The region is characterized by wide meadows and rolling hills. Over 150 beautiful lakes invite you to swim, paddle, sail and relax. The 3-star superior hotel with restaurant offers 16 rooms and a conference area. The sun terraces invite you to linger. The Neeth family is the third generation to run the traditional company with great attention to detail.
Enjoy sustainably.
Because here both owners and employees know that a green awareness alone does not help, but also has to be acted upon. Owner Kay Neeth explains: "We still cook with hand and heart. In our kitchen, almost exclusively fresh products, predominantly from the region, are used. Our Galloway is kept robust on Schleswig-Holstein nature reserves. The eggs come from species-appropriate animal husbandry. The free-range St. Martin's goose comes from the Thormählen farm and the potatoes from the Kröger farm in Postfeld. Furthermore, the pork from northern Germany and the game come from the regional forests. Of course, the menu includes international delicacies as well as traditional Holstein specialties and, depending on the season, seasonal dishes. Our guests enjoy homemade jam, asparagus and strawberries only in season and only from Preetz. Darboven's coffee is not only organic and fairtrade but also particularly tasty. "
Arrive and feel good
The Flair Hotel Neeth is supplied with 100% regional green electricity from wind power. As a result, the CO² emissions are massively reduced. This electricity is also fed into the in-house e-filling station. The rental of bicycles and e-bikes creates additional environmentally friendly mobility. In addition, great emphasis is placed on avoiding plastic wherever possible. The corporate philosophy that is lived is also reflected in the daily energy saving and human interaction, both in the team and with the guests, always at eye level. The Neeth family is also very involved in social matters and the international team works together very successfully. Because refugees from different nations are successfully integrated and trained time and again. Flair Hotel Neeth – that means "arrive and feel good" in the middle of beautiful nature and with hosts who live their green corporate philosophy.
Arrive and feel good at the Flair Hotel Neeth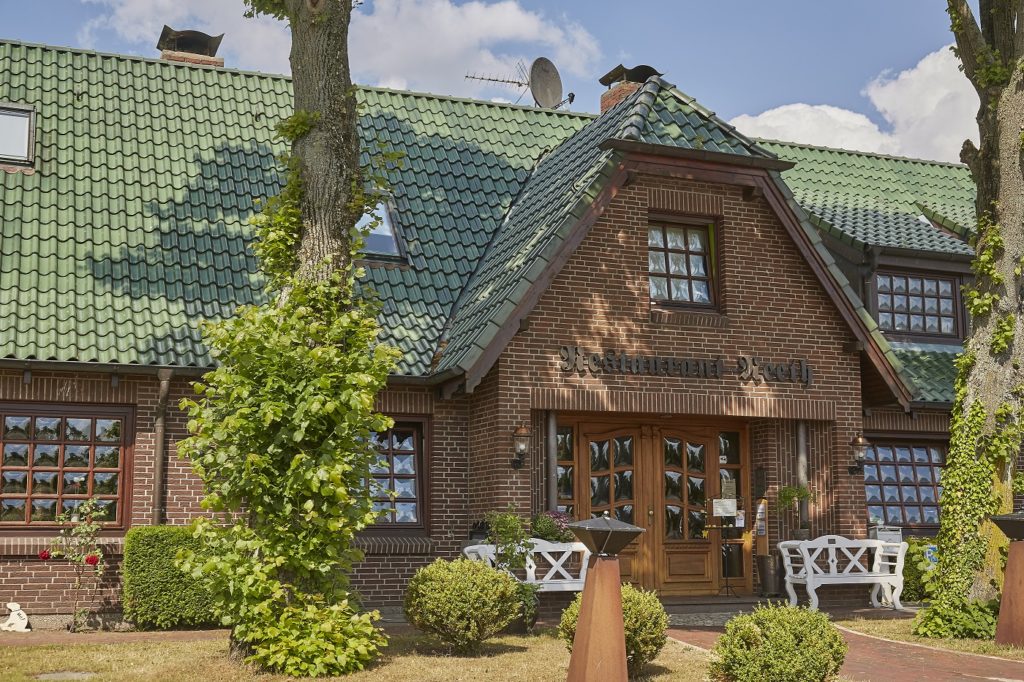 Flair Hotel Strengliner Mühle – family business for 400 years.
The Landhotel Strengliner Mühle, run very successfully in the eleventh generation, is now managed by siblings Ulrike and Henning Molt. The thoroughbred hoteliers who grew up in the company run the popular 3-star superior hotel with great passion. Because they attach great importance to cordiality and sustainability. The Schleswig-Holstein holiday and conference hotel, which is located in Pronstorf-Strenglin near the Baltic Sea coast, has 35 rooms and holiday apartments. It also offers a restaurant with 70 seats and a banquet area for up to 100 people. The whole thing is rounded off by a wellness area with Finnish sauna, bio sauna, infrared cabin, massages and relaxation room.
Pure relaxation
Due to its location in the middle of the countryside with wide views of the Holstein nature and the adjacent large network of cycle paths and golf courses, it offers relaxation for body, mind and soul. But the inside of the house is also "green" through and through. In addition to ecological responsibility, social commitment and economic stability are firmly anchored in the hotel concept and are comprehensibly implemented in a comprehensive sustainability program.
Enjoy regionally and sustainably
As head chef, Henning Molt attaches great importance to regional products and seasonal creations. A freshly caught carp from one of the mill ponds behind the hotel is regularly brought to the table. "We live with and from the people here in Schleswig-Holstein and purchase our food directly from local producers. In this way we avoid long animal transports. In addition, we do without plastic packaging as much as possible and our Holstein breakfast buffet is completely plastic-free, "he says proudly and emphasizes," we also live as sustainably as possible when it comes to energy generation.
Our family cultivates around 40 hectares of land – including forest. We operate a wood chip system with the wood, which supplies our entire hotel with heat. In addition, a large part of the fish processed in the restaurant comes from the mill ponds. In addition, the jams are made from fruits from the garden. "Hotel guests can also take home-made products as holiday memories, such as honey, smoked fish, game specialties, homemade quince jelly and spreads, including herbs from the hotel's own herb garden.
Environmental friendliness.
In addition, other environmentally friendly concepts of the hotel can be seen as follows: in the compensation of CO2 emissions for print products, in the use of environmentally friendly cleaning agents and chemicals. In addition, with extensive measures to prevent food waste, as well as raising awareness of the sustainability of employees through internal and external training. Guests can borrow bicycles and e-bikes and an e-filling station is in preparation.
Armin Wolff, who carried out the audit for InfraCert as part of the GreenSign certification, was also very impressed by the social commitment and the dealings with the employees of the family business. "The house supports a kindergarten and a sports club and offers extensive advantages for all employees, and a company health management system has also been established in the hotel," he says with praise.
Enjoy peace and quiet in the Flair Hotel Strengliner Mühle
Flair Hotels
The Flair Hotels are represented in attractive locations all over Germany and stand for regionality, sustainability and the processing of seasonal, fresh products from the area as well as warm hospitality. The family-run businesses are almost all located in beautiful scenic areas that are ideal for relaxing and sporty holidays. All houses offer attractive arrangements on different topics all year round. Five Flair Hotels have already been certified with the GreenSign – sustainability is very important to Flair Hotels.
More information at: www.flairhotel.com
Further information on all sustainable Flair Hotels at: https://www.flairhotel.com/nachhaltige-flair-hotels
Press contact:
Bettina Häger-Teichmann
PR Office
Strangweg 40
32805 Horn-Bad Meinberg, Germany
Phone +49 5234 2990
Email: bettina.teichmann [at] pr-office.info
Internet: www.pr-office.info
Contact Flair Office:
Sophie von Seydlitz
Flair Hotels e.V.
Tückelhäuser Str. 20
97199 Ochsenfurt, Germany
Phone +49 9331 9839 13
Email: svs [at] flairhotel.com
Internet: www.flairhotel.com